We are all about creation and collaboration. We teach students to have a critical mind and appreciation for the process by keeping them up-to-date with the latest trends in design and encouraging them to make things happen with solid teamwork.
Artwork by: Nikki Albert, MMA student | IG: nikkialbz
PATTERN & COLOR: This project tasked students to create individual images that would be tiled to create a pattern. The project shows how small distinct images can be interpreted as texture and how scale can effect how a pattern is perceived by a viewer. The project also required the students to explore applications for their patterns.
4-YEAR BACHELOR OF ARTS
CHED ACCREDITATION: G.R. 077, SERIES OF 2015

In our Multimedia Arts Program, we equip our students with up-to-date fundamentals of effective communication design. We give them opportunities to test these theories and principles through collaboration with different programs. They are encouraged to master both traditional and digital art media to foster their development as content creators.
We have extremely hands-on and project-based courses which our students can learn the appreciation for the process of making. We encourage peer-critique—their works to be evaluated by the faculty, their fellow students, and invited creative professionals to foster a level of objectivity and an engaging learning environment.
We believe that our graduates are creative, collaborative individuals who harness their unique visions and taught skills to be competitive practitioners that are high valuable to the industry.
MMA CONCENTRATIONS
Under the MMA Program, students can choose to focus between three of the following concentrations:
"Design Systems," Aia Arkoncel
DESIGN
This concentration focuses on developing a versatile creative professional familiar with both traditional and new media and preparing them for jobs in the marketing communications field such as advertising. Disciplines covered include graphic design, photography, video production, copywriting, applied communication and designing for web and other electronic media.
"Engkanto," Gaby Salgado; "Gents," Andrea Teodoro; "Likha," Bea Trinidad; "Koi," Vicky Tumacder
Digital Illustration & Animation
This concentration is designed to train and nurture visual storytellers and provide them with the skills to create content that can entertain, educate, influence and inspire. Senior projects include illustrated books, graphic novels, animated shorts, and graphics driven products. The program will emphasize an understanding audiences, markets and other aspects of a professional practice.
"MINT Go," James Reli Camacho
Interactive
This concentration focuses on the intersection between professional design and interactive media. It will have more technical subjects than the general Design concentration covering front end programing and prototyping for web, mobile devices and digitally enabled spaces. The program will also emphasize understanding user behavior and experience design.
DUBBED AS THE "MINT WALL OF FAME", the curated exhibit during the prevue: the mint student honor show, IS MUCH ANTICIPATED BY MMA STUDENTS.
PREVUE is an annual event dedicated to laud exemplary students from both senior high school and college. It has an awards show for academic achievers, and a curated exhibition of the best works of the students. Guests are treated to a vast array of works ranging from graphic design, brand identity, artwork reboots, short films, and original music from Multimedia Arts, Film, Music Business Management, Marketing, and Entrepreneurial Management. Getting into the "Wall of Fame" is no easy feat as all the works are deliberated upon by faculty and staff. At the end of the night, a Faculty's Choice and an Audience Choice awardee are chosen and voted upon via real time voting using dedicated QR Codes.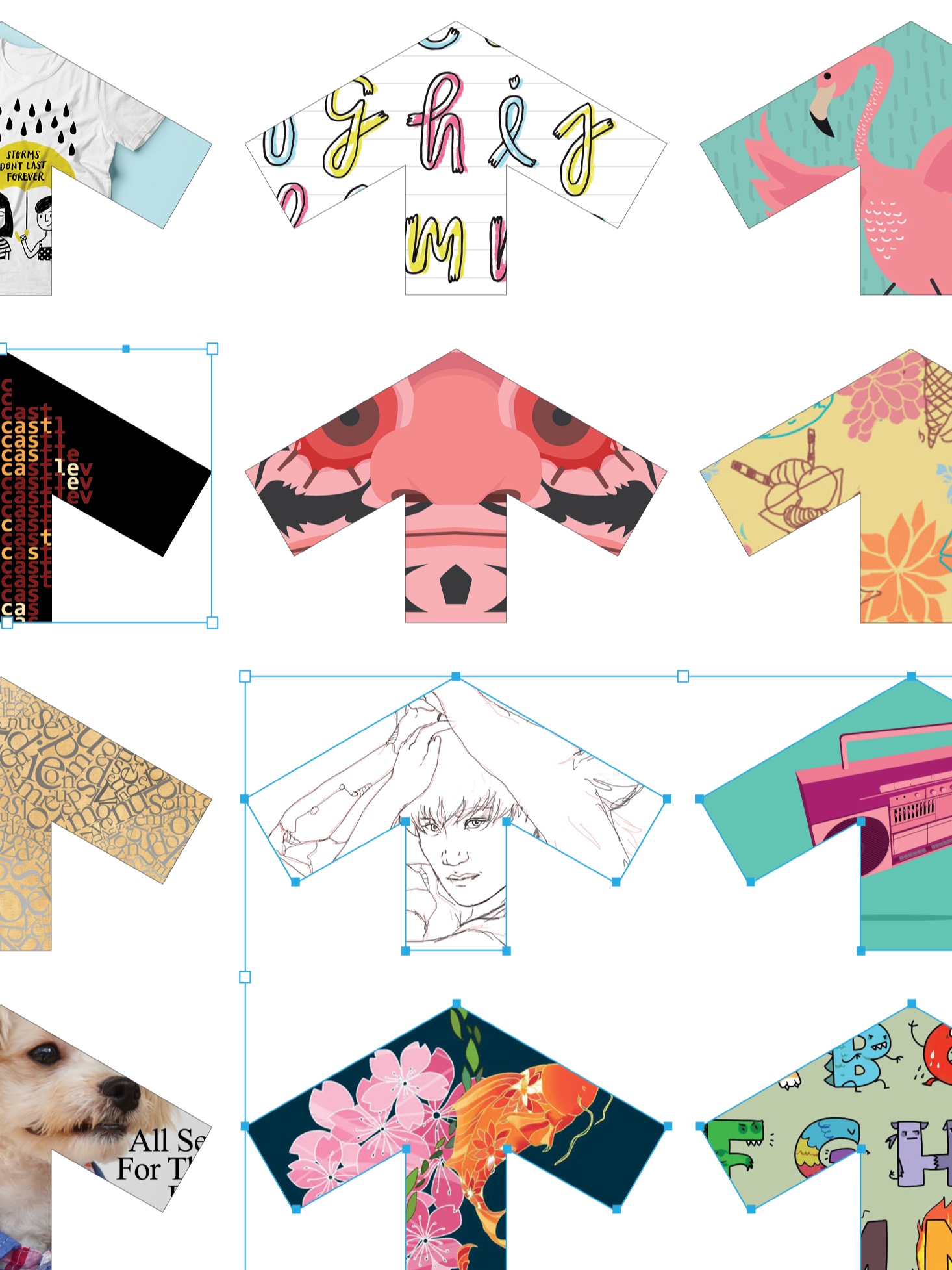 PREVUE 2016: THE MINT student deSign annual
A compilation of student works from MMA, Film and MBM.
prevue 2017: the mint student design annual
A compilation of student works from MMA, MBB, and FILM.
PREVUE 2018: THE MINT STUDENT DESIGN ANNUAL
A compilation of student works from MBM, MMA, Entrep and Marketing, and Film.
PREVUE 2019: MINT STUDENT DESIGN ANNUAL VOL. 5
A compilation of student works from MBM, MMA, Entrep and Marketing.
SHOW + TELL: the mint college showcase & professional review
This portfolio showcase is an annual event for MINT senior students to get connected with various industry professionals. Attended by practitioners from different established companies, it is a great opportunity for the students to highlight their professional-grade outputs and to be able to grow their corporate network even before finishing their studies. This is a culmination activity for students of Multimedia Arts, Music Business Management, Marketing, Film, and Computer Science and Information Technology .
In this photo: MMA student Enzo Malli constructed an Infinity Gauntlet complete with lit stones as part of his portfolio.
CLAUDINE QUINTELA FOLIO 2018
MMA student Claudine Quintela's 2018 Senior Portfolio
Follow Claudine on IG: theweirdpoison_
Our faculty, and the educators we invite, are rich in professional experience. With mentors like them at the helm, our students graduate with the skills and mindset to make waves in the industry.
"As a teacher, I tap into the innate potential
that students have.
I push them to go beyond what they already know for it is in this process that their creativity
get unleashed."
Lizza Gutierrez, Program Head. Lizza brings over two decades of successful, creative experience, both locally and internationally, in graphic and publishing design, with a Masters in Communication and Packaging Design from the illustrious Pratt Institute in New York City. Students are able to learn under the tutelage of one of the most diligent practitioners in the industry today as she is also the art director and graphic designer of 'Lizza's Room'.
"I've stood on the shoulders of creatives who came before me. Now I'm getting students to stand on mine."
Abe Medenilla, MMA Instructor. A graduate from UP Diliman College of Fine Arts, Sir Abe is a seasoned creative from the advertising and design industries, having worked in Saatchi & Saatchi, McCann Erickson, and Sushi Graphics. Now freelancing as a creative consultant, graphic designer, and illustrator under the nom de guerre, El Tiburón, he is one of MINT's respected MMA instructors and currently teaches Digital Illustration and IT I classes.
Dulzzi Gutierrez, MMA Instructor. Her graduate thesis was the seed of an enterprise that is a now a regional brand and market leader in fashion jewelry!
A practitioner and untiring academic, Dulzzi Gutierrez, a graduate of UP Diliman Fine Arts, polished her creative skills in institutes of learning in New York , Hongkong, Thailand, Prague and Singapore. She has been member of the MINT faculty since 2015 and currently teaches Materials Class and MMA Seminars.
As Creative Director of Silverworks, Dulzzi, believes business and the academe must work together to develop the Creative Industry, inspire innovative learning and push for Corporate Responsibility in the Philippines.
MINT COLlege x MEGAWORLD LIFESTYLE MALLS
The Venice Piazza shopping mall has opened its arms to welcome us and our McKinley Hill campus as a valuable part of the community. The partnership has provided our students with numerous, exciting opportunities at the intersection of arts and business, students are frequently invited to use the walls of the shopping space as their canvas.
Check out some of the activities our students have been up to recently, and some of the more notable projects they've had!
MINT DOMINATES ADOBO DESIGN AWARDS
SCHOLARSHIP OPPORTUNITIES
We firmly believe that education should be accessible, especially for academically excellent and talented students. We offer partial academic and talent scholarships for all our programs.